Black Brook Beach – Cape Breton Highlands National Park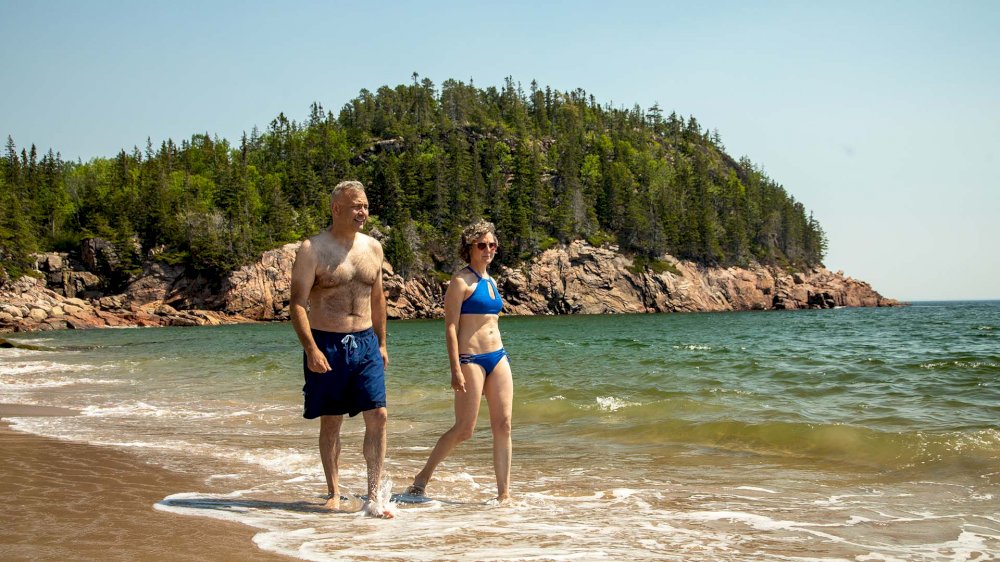 Note: Infrastructure improvements in the park may cause delays or reduce services while we complete this important work. We appreciate your understanding at this time.
Take in the ocean views at one of Cape Breton Highlands National Park's most popular beaches bordered by a gentle waterfall. Swim in the ocean or dip your toes in the freshwater brook. Gather with friends and family at the picnic shelter or fire pits on site. Launch an outdoor adventure on one of the hiking trails that connect to the beach, or spend an afternoon at the playground surrounded by nature.
Change houses and washrooms, including one accessible washroom, are available. Park your vehicle in the paved lot north of Black Brook. No lifeguards on duty at this beach.
Cape Breton Highlands National Park's operating season is from mid-May to mid-October, with full services in July and August. The Cabot Trail is open year-round. A park pass is required for use of all services and facilities in the national park, including beaches. Revenues are used to maintain and improve park services.
For more swimming adventures, visit our website: https://www.pc.gc.ca/en/pn-np/ns/cbreton/activ/baignade-swimming
#KeepitWild
Please be responsible and join with us in caring for our environment. Take your garbage with you, keep wildlife at a safe distance, and stay on designated trails to protect fragile plant life.
Nature, other visitors, and future generations will be thankful for your stewardship.