Breton Air Fall Colours Helicopter Tour over the Cape Breton Highlands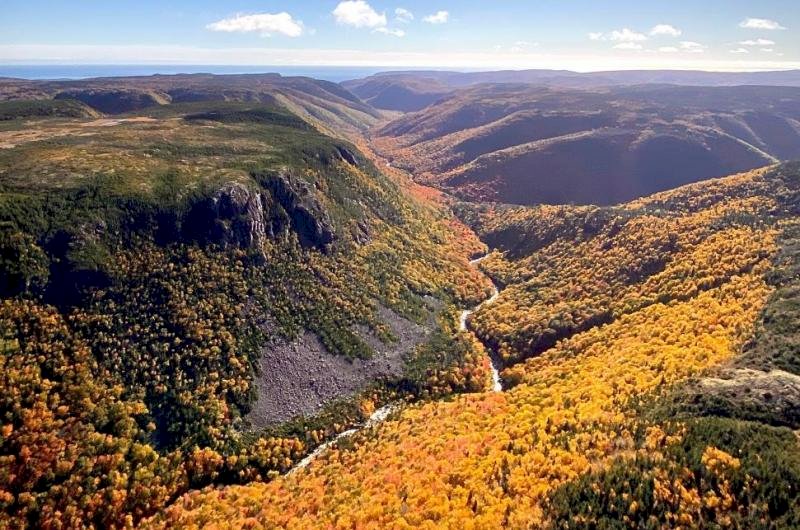 Soar over the Cabot Trail's fall colours! Take a remarkable heli-tour featuring the fall colours and coastal views of the Cape Breton Highlands in Ingonish!
Taking off from the base of Cape Smokey in Ingonish, fly above truly spectacular ocean views and rolling mountains, covered by lush green leaves or unparalleled fall colours. Get your cameras ready, we promise this tour will amaze you!
Package includes:
One seat on a guided helicopter tour for you and up to four of your friends, led by our Chief Pilot and Cape Bretoner, Matt Wallace
A unique and extraordinary view of the Cape Breton Highlands from the window seat of Bell 206L Long Ranger helicopter
During at least 12 minutes of flight time, Matt will highlight some of Cape Breton Island's best coastal scenery and stories including the world-famous Cabot Trail, Smokey Mountain, and Cape Breton Highlands National Park
Dates: Tours are available beginning October, 2022
Price: Starting at $144 per person (five seats are available on each flight, and a minimum of four passengers are required for tours to proceed. Please book with a group of four of five passengers total for tours to proceed.)
Book now on our website or call (902) 789-2169 for more details.
Things to keep in mind:
•    Children are welcome but must be accompanied by an adult.
•    Weather and temperatures can change quickly in the highlands. We recommend dressing in layers and wearing sturdy footwear for exploring the viewing areas at the top of Cape Smokey's gondola.
•    All baggage or goods presented for transportation are subject to inspection by Breton Air.