Hike the Highlands Festival 2022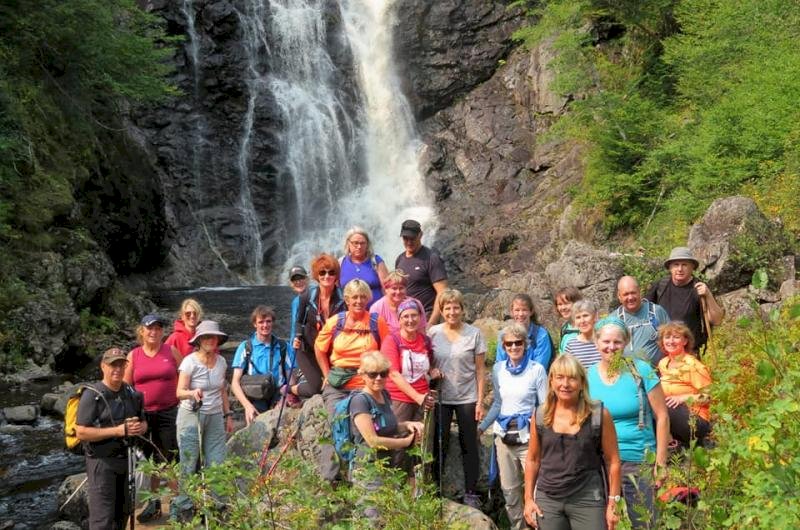 Attracting hikers from across North America and Europe, The Hike the Highlands festival is celebrating its 19th anniversary in 2022 with a virtual and in-person festival. 
Participants will have two ways to participate: 1) virtually and 2) in person. Hikers will be in small groups, and must follow Nova Scotia public health rules & restrictions and Hike Nova Scotia guidelines. 
Please note the above photo was taken in 2018 before COVID-19. This years festival will be following all safety protocols including social distancing (six feet), small groups sizes and hikers should carry a mask at all times and wear when necessary. 
Experience the beauty of the Cape Breton Highlands on guided hikes during the day and through presentations and activities in the evenings. Be sure to visit the Hike the Highlands Festival's official website for the most up-to-date information on events taking place.