Ingonish Irving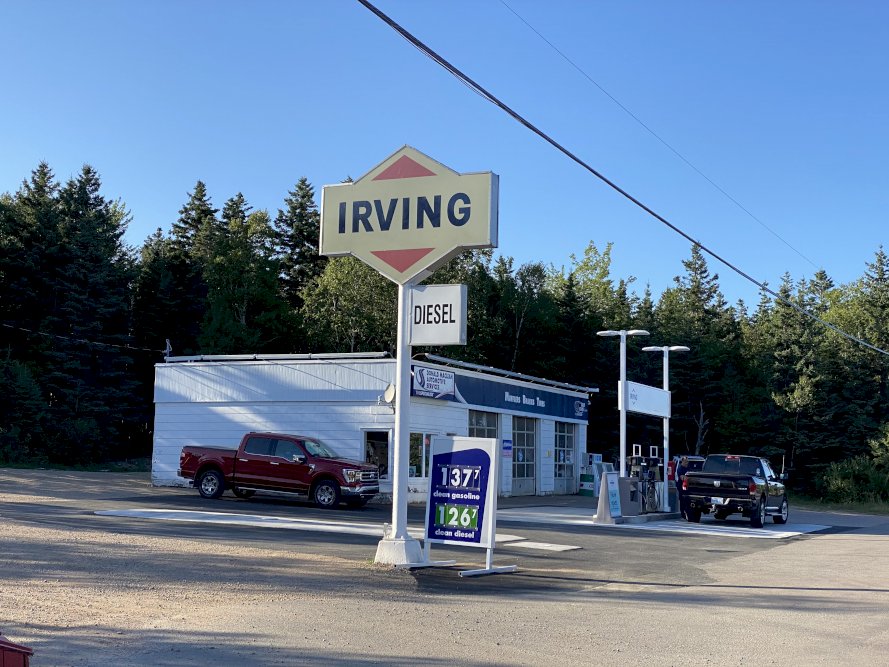 Ingonish Irving is a family owned and run full service gas station serving all three grades of fuel, Regular, Supreme and diesel.
We also have a licensed mechanic as well as apprentice mechanic to help with any and most automotive needs. We serve Irving brand Oil and also have chips, chocolate bars and pop for when you get a sweet craving on the road.
Ingonish Irving has stood proud on the Cabot trail for almost 30 years. Weather your car broke down, you need a fill up, a chocolate bar or just directions to the nearest hotel drop in and see us and we will be happy to help!
Ingonish Irving now Offering Air miles 1 air mile for every 20 liters of Fuel (available on all 3 grades) So Stop in fill up and earn some miles towards that next vacation!