Knotty Pine Cottages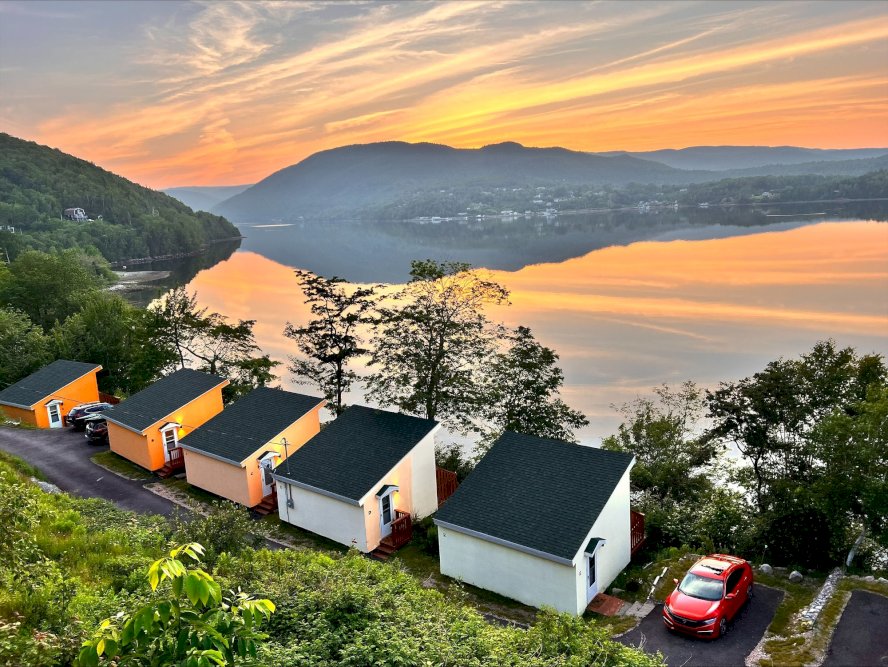 Welcome to the picturesque Knotty Pines Cottages! These cozy cottages are surrounded by fabulous ocean views, rolling mountains, and beautiful forests, making it a perfect spot for your next getaway. The staff are passionate about providing you with an exceptional vacation experience and ensure you have nothing short of an incredible time.
Each of these charming cottages is fully equipped with all the amenities you need to make your stay as cozy as possible. You'll find plenty of activities to keep you occupied, whether it's relaxing on the sandy beaches, hiking nearby trails, skiing, or exploring the town.
To complete the vacation experience, they offer enjoyable dining options of traditional, mouth-watering dishes. Knotty Pines takes pride in catering to their guests' individual needs, ensuring you have delicious meals and snacks throughout your stay.
At Knotty Pines Cottages, they strive to make your vacation experience an unforgettable one. So, pack your bags, bring your adventure spirit, and book your next escape!
Address 39111 Cabot Trail, Ingonish Ferry, Nova Scotia, Canada
Phone (Primary) 902-285-2058
Phone (Toll-Free) 800-455-2058
Email knottypine@outlook.com
Website knottypinecottages.com