Lantern Hill & Hollow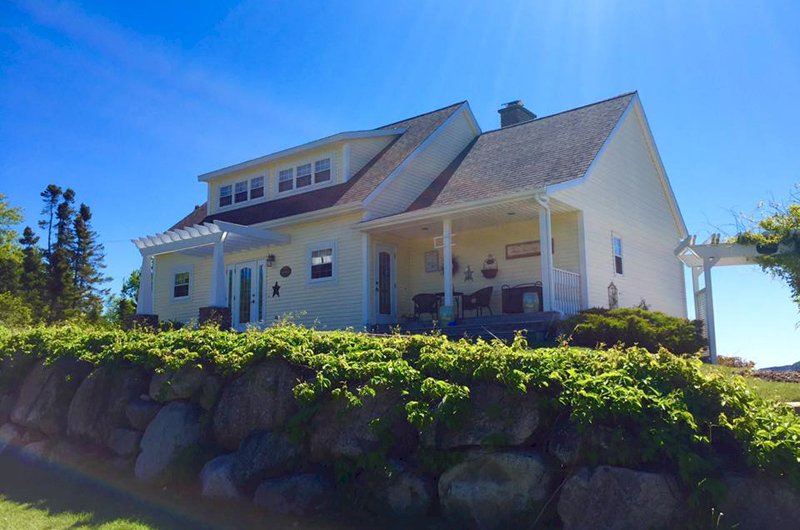 Steps away from the Atlantic Ocean stands Lantern Hill & Hollow, an enchanting beach house on a hill overlooking its own charming seaside village of beachfront cottages nestled in the hollow below. Situated on six acres of private beachfront property in Ingonish in the Cape Breton Island region of Nova Scotia, Lantern Hill & Hollow is a treasured destination.
From our intimate seaside property, guests can stroll the three-kilometre stretch of North Bay's wide, sandy beach and take in glorious sunrises, frolic in the surf, or spend leisurely hours reading. At day's end, explore the night sky by the warmth of a bonfire and let dreams take flight while being soothed by the rhythm of the waves.
Explore the numerous hiking trails as well as the self-guided walking trails and roadside exhibits which belong to the Cape Breton Highlands National Park. Take in a round of golf at Highlands Links, one of Canada's highest-rated 18-hole courses, just five minutes away. Enjoy an adventure on the water: guided whale and nature cruises, sailing, deep-sea diving, canoeing, sea kayaking or boating are all within reach. Spend countless hours bird watching, or treat yourself to an array of family and fine dining restaurants and lounges nearby.
Our self-catering accommodations include four spacious contemporary guest rooms (Queen-sized bed, King-sized bed) with private bath, hardwood floors, and in-room coffee; three of the rooms have furnished balconies with panoramic beachfront vistas. Our six forward-style designed cottages (single, double, queen-sized and king-sized beds) have 4-piece bath, electric fireplace, veranda and barbecue.
Take advantage of the proximity to the sandy beach with a bonfire, a long walk, or a swim in the ocean. Rooms afford beautiful views of Cape Smokey, North Bay and Ingonish Island.
No pets, please.
Visa and MasterCard are accepted.
Cancellation Policy: must cancel 72 hours prior to day of arrival (to avoid a credit card charge); must cancel 3 weeks prior for weekly or multiple-unit bookings.