Meredith Copp Massage Therapy & Wellness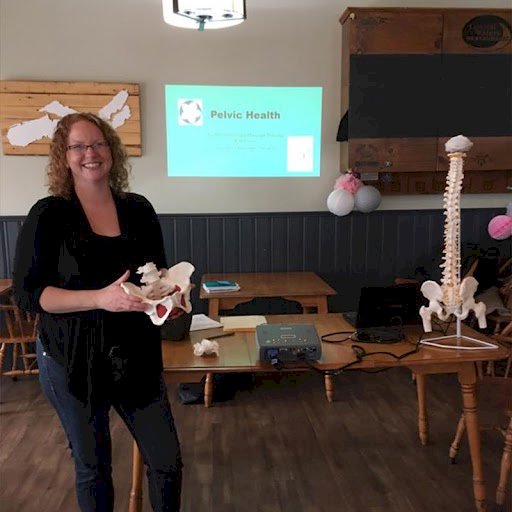 Offering Massage Therapy, CranioSacral Therapy and Auricular Acupuncture services North of Smokey.
• Year-round service
• Two locations to serve you:
36243 Cabot Trail, Ingonish, NS – downstairs in the same building as the library;
And 14 Cabot Crescent, Lower Sackville, NS
• Direct billing available with Medavie Blue Cross (a Doctor's referral is required for direct billing)
• Experienced therapist with a clinical/therapeutic approach.
• Flexible appointment times
Massage Therapy Services
• Providing therapeutic massage incorporating general Swedish techniques to provide deep tissue, relaxation, pregnancy, or sports massage, fascial treatment, manual lymphatic drainage and more.
• Treating a variety of conditions including (but not limited to): injury prevention and rehabilitation, pain, muscle tension, postural issues, TMJ dysfunction, mobility issues, headaches, stress and more! Massage therapy can be as general as relaxation massage or specific to a particular health concern or condition.
• The hydraulic massage table converts to prenatal table with breast and abdominal cut outs (and belly sling) to enable a comfortable massage laying prone/face down. It is great for any stage of pregnancy, breast feeding and/or women with a large chest.
Auricular Acupuncture Services
• Auricular acupuncture uses five points on the ear and physically relaxes and reduces stress, decreases pain, increases energy and immunity, helps normalize sleep, and helps manage withdrawal symptoms.
CranioSacral Therapy Services
• CranioSacral therapy (CST) is a gentle, powerful health care approach that acts through the central nervous system to assist in improving function in the whole body.
• The craniosacral system is the term used to describe the structures supporting the brain and spinal cord, specifically the membranes and cerebrospinal fluid that surround and protect these areas. Using a hands-on method of evaluation and treatment, the functioning of this physiological body system can be gently influenced and improved.
• As it tends to complement and stimulate the body's natural healing processes, CST is increasingly used as a preventive health measure and is effective for a wide range of medical problems associated with pain and dysfunction.
Source: [http://www.upledger.co.uk/upledger-cst-cms-19.html?wizid=ehhanlngptgmqaotqg31fthnj7]
Please call or email to book your appointment today.
902-830-4686 (or) meredith_copp@hotmail.com