North Bay Beach – Cape Breton Highlands National Park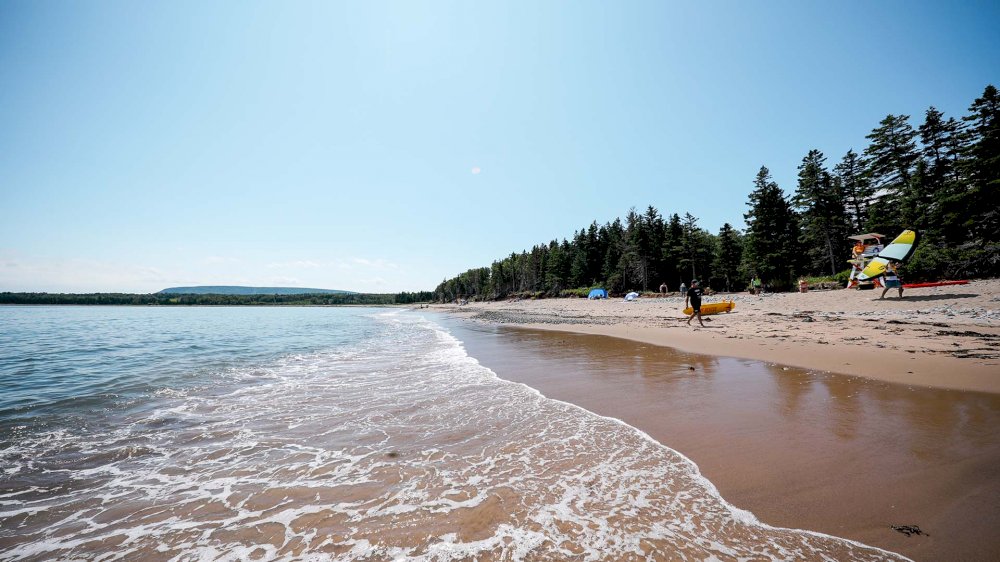 For those seeking a quieter, more secluded beach experience, this long expanse of sand beach is very inviting. Families will enjoy splashing in the gentle waves, building epic sandcastles, and sharing a picnic under the shade of apple trees. Lifeguards will be on site supervising the beach, dogs are not permitted within the supervised area.
Walk the shoreline down to the Clyburn estuary then cool off with a saltwater swim. Help protect the special ecology of this area. Avoid walking on the dune grasses, which stabilize the sand dunes surrounding the beach and are home to several species of birds
Cape Breton Highlands National Park's operating season is from mid-May to mid-October, with full services in July and August. The Cabot Trail is open year-round. A park pass is required for use of all services and facilities in the national park, including beaches. Revenues are used to maintain and improve park services.
For more swimming adventures, visit our website: https://www.pc.gc.ca/en/pn-np/ns/cbreton/activ/baignade-swimming.
#KeepitWild
Please be responsible and join with us in caring for our environment. Take your garbage with you, keep wildlife at a safe distance, and stay on designated trails to protect fragile plant life.
Nature, other visitors, and future generations will be thankful for your stewardship.