Salty Roses & Periwinkle Café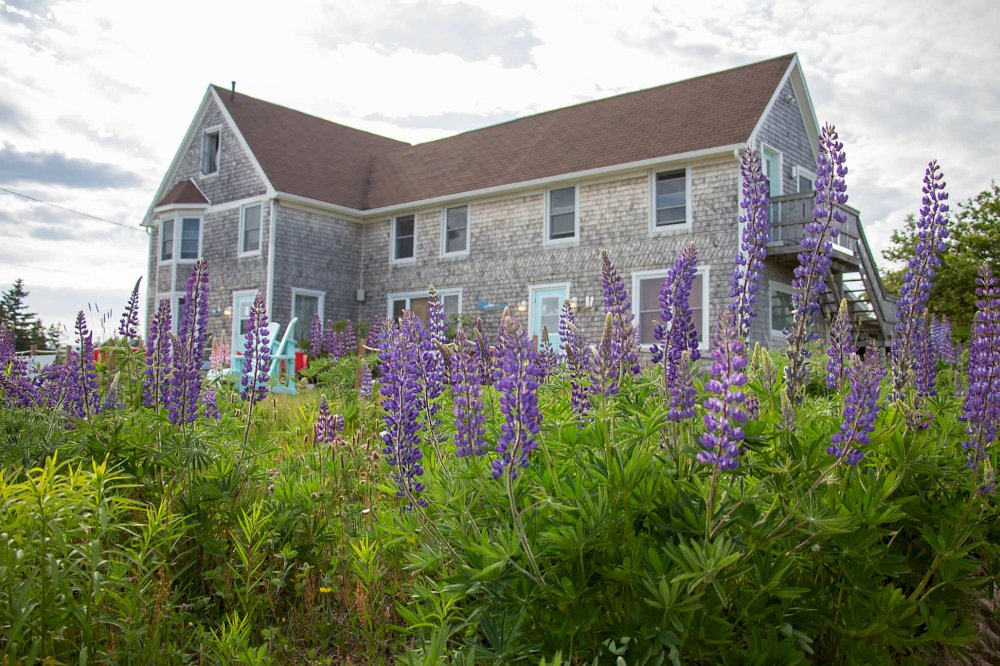 We have restored one of Ingonish's oldest and most charming properties into an experience much more than just a place to rest your head. Salty Rose's is an experience in itself, offering the best of Cape Breton hospitality with four unique and comfortable rooms, fair trade coffee and delicious local fare at the Periwinkle Café, and a boisterous selection of art and craft from Nova Scotia's finest creatives.
The Periwinkle Café is a daydream come to life for it's owners. It is a welcoming and light space where the local community and tourists can gather and enjoy everything from their morning cup of joe and cinnamon roll to an afternoon glass of wine and charcuterie. Taste our fair-trade coffee, roasted here on the East Coast, as well as handmade teas, specialty lemonades, locally brewed beer and wines, and craft cocktail favorites. Our ever-changing menu of baked goods are made fresh each morning, with an assortment of lunch items and daily specials. Lounge in our gardens and browse the craft shop – stay for a bonfire!