Seeing in the Dark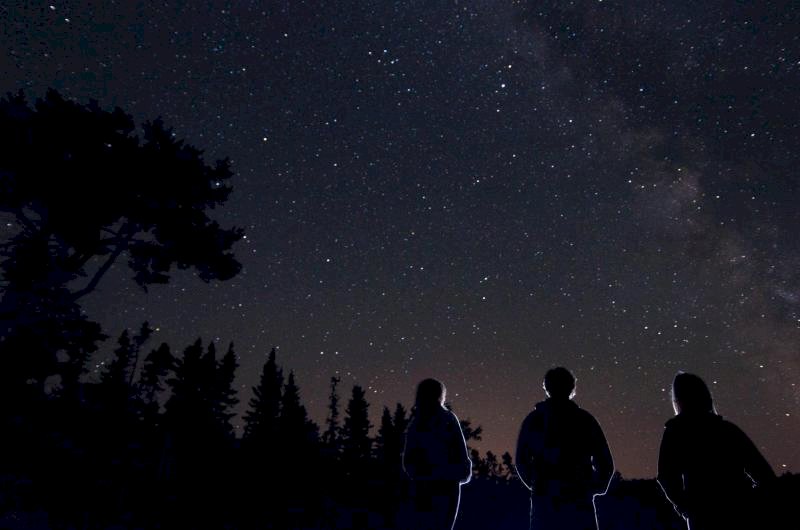 Update: Due to COVID-19, the visitor experience at Parks Canada-administered places may be different than it has been in the past.
Please visit pc.gc.ca/ns and follow Parks Canada's social media channels for information and updates on the status of all Parks Canada-administered places.
A magical night hike in a place where it truly gets dark
Explore the night in a place where it truly gets dark. Learn tips and tricks for using your senses to peek under the cover of night. A symphony of owls, loons and toads accompanies you on this one-of-a-kind journey into the vibrant nocturnal world.
After a contemplative sunset on the beach at Warren Lake, learn how wildlife has adapted to be active at dusk and during the night. Darkness falls and your eyes adjust to the lowering light as you walk along the Warren Lake trail. Stopping at several points along the way, your guide describes the ways in which nocturnal animals have adapted, and gives tips on how we can mimic them to navigate better at night.
In the full darkness of the forest, take a moment to meditate on the experience before completing your journey.  Enjoy a local treat upon your return to the trailhead and reflect on your evening and the new connections you have made with nature.
This guided walk takes place on Warren Lake Trail and begins at the Warren Lake picnic area. Visitors staying at Broad Cove Campground can access the picnic area via the 1.6 km connector trail, or a short drive. This 2.5 hour guided experience is recommended for visitors aged 12 and up. Offered weekly from July to October 2022. Visitors must pre-register at either campground kiosk or visitor centre. 
For the best experience, we recommend reserving your spot in advance and checking our website and social media for the most up to date information when planning your visit. For more information or to book your spot contact: 902-224-2306 or cbinfo@pc.gc.ca.
Note that some promotional images depict visitor experiences pre-COVID 19.