Smokey Sessions Songwriters' Circle: Gordie Sampson & Jimmy Rankin with Dave Sampson and Breagh Isabel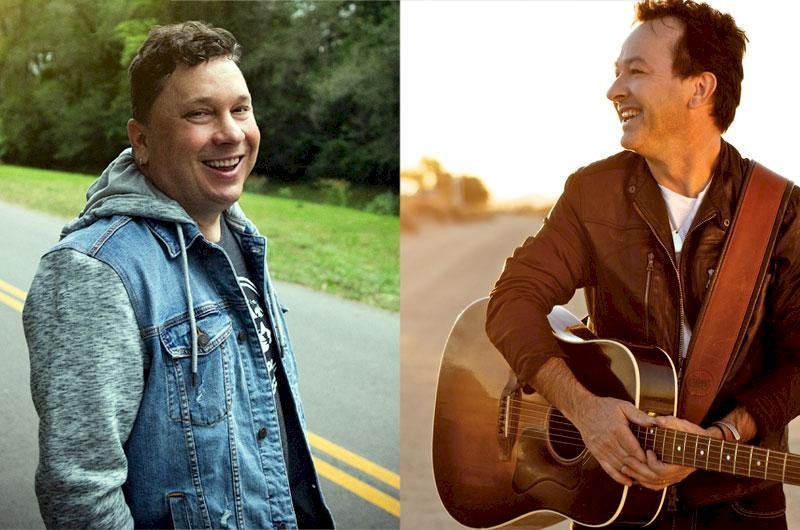 Cape Smokey presents a marquee musical event this summer. Home of Atlantic Canada's first and only gondola, Cape Smokey is proud to announce their summer concert series, Smokey Sessions. The first of the three concerts, on Friday, July 29, will be the biggest concert in Ingonish history.
Songs will shine with this all-Cape Breton lineup of iconic songwriters. Gordie Sampson and Jimmy Rankin will headline the show, joined by Breagh Isabel and Dave Sampson representing the next generation of Cape Breton song-writing powerhouses for the ultimate Cape Breton Songwriters Circle.
Grammy award-winning singer-songwriter and producer Gordie Sampson, who is no stranger to the Ingonish area having run his Songcamp program from 2010–2019, a retreat that gave young songwriters the opportunity to develop their skills and build relationships with their peers, has many great memories and songs that were born in Ingonish. In fact, Dave and Breagh were just budding songwriters when they first attended the camp in the early days.  Dave attended every year and Breagh even came back to help as mentors later on. A brilliant writer, an innovative producer, a dynamic on-stage presence, and a mentor to emerging writers, Gordie's musical genius will be on full display.
Fan favourite Jimmy Rankin, who wrote Cape Breton's unofficial anthem "Mull River Shuffle", joins the circle with a career that boasts multi-platinum sales and numerous industry awards for his work with The Rankin Family, as well as his five critically-acclaimed solo records. Jimmy has recently moved back to Nova Scotia from Nashville and has released his first album in four years, Moving East, a pure, East Coast homecoming album that guarantees to "bring the party to the kitchen".
Sydney-native Breagh Isabel has recently won ECMA Song of the Year for her debut single, "Girlfriends", a pop-leaning coming-of-age story. She has the kind of voice that stops you in your tracks and draws you in with her melodious tone and seemingly effortless delivery of heart-breaking lyrics.
Dave Sampson, who also comes from Sydney, is known for his heart-on-your-sleeve songs, delivered with a captivating and authentic voice that could blow down a brick house. His knack for crafting simple ear-worms and his high-energy shows have been winning him fans across Canada. His song "No Pressure" went gold in 2016 after hitting the Billboard charts by way of his collaboration with hip-hop artist Classified, which also featured a vocal contribution by Snoop Dog. The song won ECMA Song of the Year in 2017 and his most recent single and video, "All My Friends", has turned into a viral hit.
The opening act will be rock singer-songwriter and four-time Music Nova Scotia award winner Carmen Townsend. Carmen has toured Canada with rock legends Heart and also shared the stage with INXS
The night will close with an after-party jam featuring a trio performance by The Brian Cathcart Trio- three members of the well-known local band Pretty Archie. They will be showcasing a genre-bending mix of folk, bluegrass, country, and rock—all underpinned by their East Coast roots which results in a relentlessly hooky set of high-energy songs.
The concert is outdoors, rain or shine. The show starts at 7pm. Be sure to come early because the ticket will also get you a ride on the gondola to take in the breathtaking views of the Atlantic Ocean and the Highlands before heading down for a night of Cape Breton music that will be one for the books! 
Gates open at 6pm; Gondola running 10am – 6pm.  There will be a return bus service from Sydney to Ingonish can be purchased with Concert Tickets. Tickets go on sale June 24, 2022 on Cape Smokey's website (capesmokey.ca)